The combination of apples and caramel is something that I've always loved. Whenever Halloween comes along, I always have the intention of making some caramel apples, but, sadly, I never get around to making them. Well, this year, there's no excuses! I've found a couple recipes (thank you Pinterest) that look really yummy. Here are several more caramel-apple-inspired recipes in case you'd like to skip the traditional candied apples this year.
  This caramel apple recipe is simple and easy, and the end result looks sooo good!
Another great option are these caramel apple cupcakes that uses fresh, diced apple folded into the batter.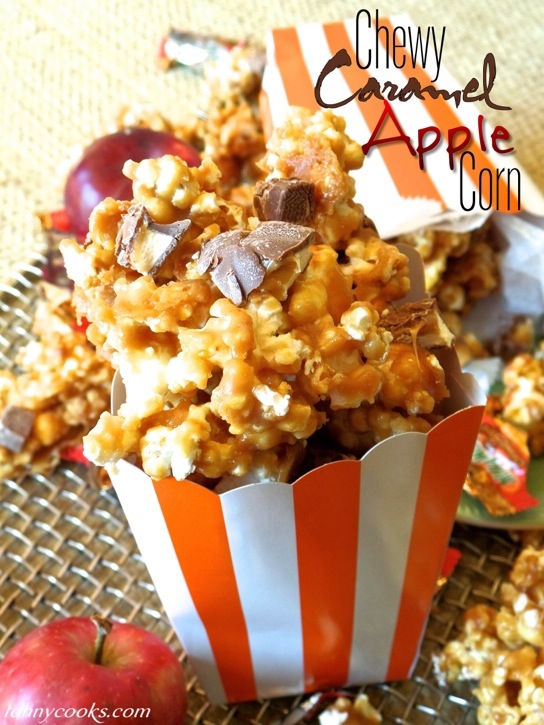 This caramel apple popcorn uses caramel apple milky way minis. Enough said.
They're pint-sized, use apple crumble, and are perfect for a party. Get your trifle on here.
  Skip Starbucks and make your own yummy Apple Spice drink!
Have you any desserts lined up for this month? I'd love to hear from you. Talk soon, Sue