My all-time favorite holiday has been Halloween. Forget Christmas, if I could have Halloween repeat itself on December 25th, I'd do it (sorry Santa). Of course when I was younger, it was all about the costumes and dressing up. Now, at least for me, it's shifted to the decorations. The whole concept of turning your home dark and dreary can be really fun. The amount of inspiring ideas are overwhelming on-line, but here are some of my favorite DIY halloween decor.
this DIY ghost wreath is adorable!
These Halloween Luminaries are easy to make and look great!
This Poe-inspired tree is pretty cool!
These broomstick lollipop favors are great for trick or treaters, or if you're a teacher like me, as favors for your students!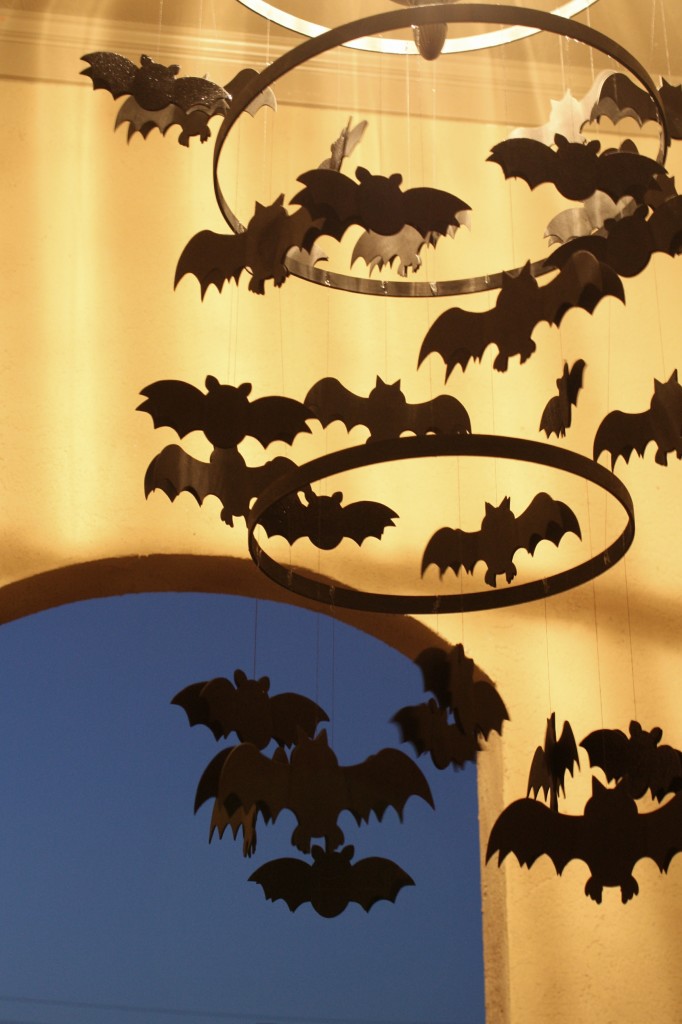 I'm definitely making this spooky bat chandelier; it's incredible!