So between my Tumblr and Pinterest homes, I've been coming across some insane recipes inspired by girl scout cookies to oreos to reeses peanut butter cups. Here are some of my favorites:
I'd never heard of Slutty Brownies until today, but the name says it all. It has no shame, it's sinfully decadent and proud of it. I'd love to know who came up with mixing brownie, cookie dough and oreos together . . .thanks! Find the from-scratch recipe here or the made-from-box-mix recipe here.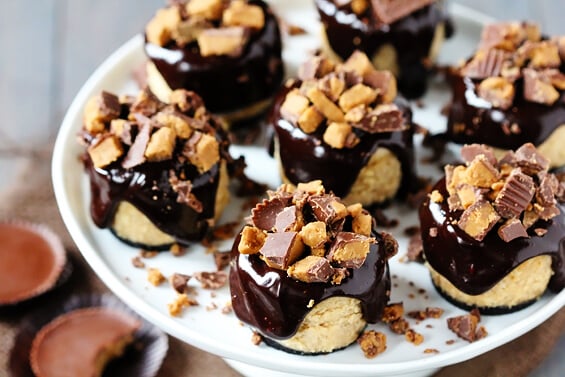 These Reeses Peanut Butter Mini Cheesecakes with an oreo crust sound a-ma-zing! I love the idea of bite-sized desserts. These are perfect for a dinner gathering or one of those desert-tasting soirees. Get the recipe here.
I don't know about you, but I'm addicted to the girl scouts' samoas cookies. They're the only cookie I ever get when girl scout cookie season opens, so for the off season these Samoas Bars seem to be a great substitute! Find the recipe here.
Let's make dessert for breakfast . . . no, seriously. I so want to try this, at least once in my life. I know, not the healthiest way to start the day, but just once, right? Make this Oreo-stuffed French Toast here.
Okay, I've got to stop, but I have to leave you with this last one: S'mores Ice Cream Cake. The recipe only calls for 7 ingredients and the end result looks heavenly (did you catch that slightly charred marshmallow!?). Find it here.